BOARD OF DIRECTORS
Ali Cada
President
Alison (Ali) Cada's mission in life is to bring joy and meaning and to make creative arts accessible to elders. He is a nurse, a graduate certificate in Social Entrepreneurship and Aging, and a certificate in Expressive Arts Therapy.  He is currently enrolled in a Master of Arts in Arts in Medicine at the University of Florida.
Alice Lam
Vice President

Alice Lam is the volunteer coordinator for the Pop Art and Senior Art Kit Programs. She runs a volunteer website called www.vollyapp.com and is passionate about bringing creative activities to isolated seniors. She is so excited about our latest Youtube channel found at www.youtube.com/creativeagingcalgary
Hannah Pagenkopf
Hannah is praised for the "special, silvery beauty and expressiveness" of her singing (Calgary Herald), classical soprano Hannah Pagenkopf has performed extensively in her hometown Calgary and abroad. She has been featured as a soloist and performer by Luminous Voices, Cowtown Opera, Early Music Voices, the Calgary Bach Society, and the Pro Arts Society, among others. She has also appeared as a soloist with several orchestras including the Calgary Philharmonic Orchestra, Red Deer Symphony Orchestra, and baroque chamber orchestra Rosa Barocca. Other highlights include two solo recitals in San Miguel de Allende, Mexico, and competing in the NATS Artist Awards in New York City, placing 2nd in the finals and winning an additional award for "Singer with the Most Potential".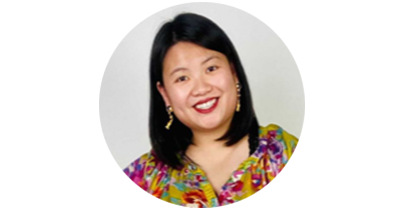 Rachel Li
Rachel Li is an active musician, artist, and teacher in Calgary.  She has a strong interest and commitment to  incorporating creativity into her work.  She is also the curator and owner of the local vintage shop Water & Color Vintage.  Rachel is looking forward to working with the Creative Aging Society to promote creative aging in Seniors.
Jane Finlay
Jane Finley is an emerging Calgary based mixed media artist, best known for her use of materials in unconventional methods. She is the creative force behind our collaborative murals and YouTube tutorials!
Ralph Hubele
Ralph Hubele has worked in the field of seniors housing for over 36 years.  He holds Bachelor Degrees in Sociology and Education, a Master's Degree in Environmental Design, and an Advance Certificate in Gerontology.  During his career,  he has been involved in the development and delivery of a number of provincial programs that have helped to create a variety of affordable housing options for seniors in Alberta.  Currently he is the Senior Manager of Health and Housing Initiatives, Continuing Care Capital Programs, Health Facilities Planning Branch, with Alberta Health.  He is involved in assisting in the creation of affordable continuing care capacity throughout the Province.  He remains committed to the idea of offering senior households as many housing choices as possible as they age.
Nhi Tran
Treasurer
Norma Karlinsky
Julie Burns
Julie Burns is a Certified Community Health Nurse, Nurse Educator, and a Nursing Instructor with the Faculty of Nursing at the University of Calgary.  She has been working to improve the health of communities in Calgary for nearly 20 years.  After seeing the value in connecting students and elders in intergenerational and creative projects, she has become passionate about educating the next generation of health care providers using arts-based and strengths-based approaches.  She is looking forward to working with the CACS and beginning some brand-new community projects!
Shelby Charlesworth
Shelby Charlesworth is a visual artist and the current Sculpture Technician at the University of Lethbridge. She received her Master of Fine Arts in Studio Art from the University of Connecticut in 2021 and was Instructor of Record for Sculpture. She received her BFA from Alberta University of the Arts in 2017. She worked as a studio assistant, sculptor and ceramicist in Los Angeles prior to returning to Alberta in December of 2022. She has exhibited both nationally and internationally.
Charlesworth's practice is centred around themes of collective trauma, loss, longing, grief and empathy. Personal experiences, repetition and labour are used to respond in an interdisciplinary manner to larger social issues. Her primary focus both through education and personal practice is community engagement and arts accessibility through visual language. Since returning to Alberta, she wants to expand educational opportunities in public community settings, including offering creative spaces for seniors.
Call for Board Members
We are seeking new board members to assist the Society in achieving its vision, mission and priorities.
This position is open to anybody with an interest in programming, or promoting creative aging amongst seniors.
You will:
Help determine the strategic vision of our organization
Help to create programs that can benefit seniors
Help make connections with community partners and businesses that are interested in creative aging
Help plan and strategize for our bi-annual Symposium
Help us raise awareness and support for creative aging
Minimum requirements:
Over 18 years of age
Must be able to attend one monthly board meeting
If you would like to put your name forward, please email info@creativeagingcalgary.com for more information.
If you would like to suggest some activities but not join the board, please still get in touch! We'd love to hear them!